Online Casino Legislation in Africa's Top 5 Countries
Africa is the second largest continent after Asia, both by territory and by population and its population currently exceeds 1.2 billion. By comparison, the population in 1980 was a mere 477 million. The expected population growth is, perhaps, even more surprising. Namely, it is expected Africa's population to grow to a staggering 2.4 billion by 2050. 
In addition to the total population growth, the number of people on the continent that have a stable internet connection either at home or on their mobile devices, or both, is also growing rapidly. That especially holds for a number of African countries whose economies are growing at a fast pace.
Many Africans look for entertainment online and online gambling is one of the fastest growing trends throughout the continent, particularly in those countries who have a gambling tradition, and whose citizens have internet access.
Nigeria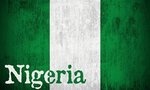 Nigeria is the largest African country in terms of population, with over 173 million people according to latest official statistics. Nigeria has a fairly liberal attitude towards gambling and most forms of gambling in the country are either permitted or they are not prohibited.
Sports betting, lotteries and most types of casino gambling are legal in Nigeria. Chapter 22 of the Criminal Code deals with gambling and proscribes the rules and circumstances under which gambling in legal.
Three land-based casinos, two in Lagos, one in Abuja;
Online sports betting is immensely popular;
Numerous offshore licenced online casinos accept Nigerian players and allow them to make deposits in Nigerian Naira.
With the growing number of Nigerians that have internet access and own a smartphone we can expect an increased number of online punters and gamblers in the upcoming years.
South Africa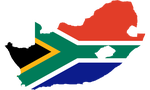 South Africa has slightly above 53 million citizens, but it is often named the most prosperous nation in Africa. It is at the top when it comes to internet penetration and smartphone ownership. Moreover, the first democratic government, which was elected in 1994 legalised gambling almost immediately.
South Africa has a long standing tradition and numerous land-based casinos operate in the country. Online gambling, lotteries and sports betting are also quite popular. In 2012, the South African government implemented certain restrictions on gambling at online casinos. The aim was to target operators, not gamblers, and there is no evidence that any South African gambler has been punished.
Dozens of online casinos offer gambling to South Africans, accept deposits in Rands and some offer customer support in both Afrikaans and English;
The government pledged to issue 10 licences to online casino operators;
Gambling revenues expected to grow to over R30 billion by 2019.
It could be said that South Africa is the gambling destination on the African continent. That government recognised that fact and that is why it announced it will issue online gambling licences. The interests for all forms of online gambling, especially online casinos is expected to grow in the future.
Similar to few other African nations, the status of online gambling in Ghana isn't entirely clear. It is best to say that online gambling in the country isn't prohibited, as there are many online casinos that accept Ghanaians and no citizen has been fined so far. In addition, the official language is English, which makes it easy for Ghanaians to play at UK or Canadian casinos.
Tanzania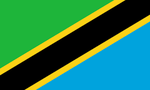 With over 50 million citizens Tanzania is surely interesting for online gambling operators, especially due to the fact that gambling in the country is legal. In fact, Tanzania is one of the first African countries that legalised gambling.
Gambling was legalised in 1992 and a legal body in charge of regulating gambling was established in 2003, after the Gaming Act was enacted;
Internet penetration isn't too high, but it is growing at a fast pace;
Even though online gambling isn't mentioned in the country's legislation, all provisions on gambling also include online gambling, which makes it legal.
In 2013, the first casino that offers online gambling to Tanzanians was established and the others soon followed. With the growing number of internet users and the government's liberal attitude towards gambling, we can expect Tanzania to become one of the top online gambling destinations on the continent.
Kenya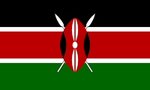 Kenya is the largest economy in Central and East Africa, if we judge by the GDP. Gambling in Kenya was legalised by the Betting, Lotteries and Gaming Act which was passed back in 1966. Online gambling and sports betting in Kenya are also legal, and there was a state owned website which accepted bets from Kenyan gamblers.
The state-monopoly online casino website is now closed;
Several foreign online casinos accept Kenyan gamblers and accept Kenyan shillings;
There are many Kenyans who play online casino games on their smartphones.
The legal status of online casino gambling at offshore casinos isn't clear, but there's no indication that anyone has been fined, let alone persecuted. It is safe to assume that online casino gambling will remain legal in Kenya and that online casino websites will be allowed to operate.
Ghana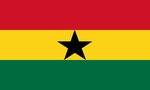 Ghana is a West African nation and one the several African nations where gambling is legal. With its growing population (currently 26 million) it is sure to remain in the focus of many online gambling operators.
Several laws that regulate gambling and gambling related activities;
Millions of citizens play at international online casinos;
Land-based casinos are also permitted.