| | |
| --- | --- |
| | Blackjack has tips for you to follow. Beginner players will gain from knowing the certain tips to playing Blackjack which are sure to help you. This page will tell you everything you need to know to play the game, as well as a few pointers to help better your live blackjack play. |

Bet 21 | Where to Play | How to Win | Blackjack Features | Blackjack Rules | Online Casinos | Online Poker



Live blackjack tips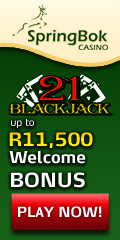 Blackjack is one of the most popular casino games around. It is also one of the few casino games in which you can turn the edge against the house by using strategy and various card counting methods.
Live Blackjack offers many opportunities for card counting, and for securing an edge through table selection and keen observation.

Here are a few pointers to help you improve your live Blackjack play:

Casinos are designed with bright colours, flashing lights and mesmerizing sounds to try and distract you as a player from your main objective of playing and winning at the Blackjack table. So your first step is to stay focused and not be drawn into all the excitement going on around you.

. Take your time, walk through the casino and soak in the atmosphere. Once you feel comfortable, choose a table, relax and start playing.Selecting the right table is the second important step when it comes to live Blackjack.

Do not go straight for the first table you see, as not all tables are the same in live Blackjack. Experts say that there are 21 factors that make up a good table, and you want to find that particular table that will maximize your odds. One of these important factors is proof that the existing players at the table are actually winning. Look at the stacks of chips in front of them to find out how they are doing.

Look at the way other players bet. If there are several players at the table who tend to bet more than the minimum bet, it may mean they are well in the black as players do tend to increase their bets when they are winning.Every now and then casinos feature Dumping Tables. At these tables, the dealer is breaking hand after hand, and effectively dumping chips to the players.

These are the tables you need to look out for, and are easy to spot. Look out for the chips, as they are the tell-tale trail of a Dumping Table. There will be high stacks of chips in front of the winning players, and if you notice an empty seat at one of these tables, don't worry about looking cool, just rush over and grab it.

A players attitude will also be an indication of what the action is like at the table. Players who are placing minimal bets are obviously losing, and these are the tables you must avoid.

Make sure you play in a casino where you earn some sort of a rakeback, such as compensation through a comp points setup. These comp points will serve to further diminish the house edge. In Poker, the equivalent of the comp point setup is called rakeback.

Play Blackjack at the following online casinos:
More Blackjack Tips: Playing blackjack at Microgaming casinos
If you prefer the odd game of bingo then have a read of our article about bingo for an active mind
Bet 21 | Where to Play | How to Win | Features | Blackjack Rules | Online Casinos | Online Poker

Blackjack Tips | Blackjack | Getting Started
Disclaimer

Blackjack Tips